About
Alfred allows you to read your digital comic books. It achieves this by collecting and publishing them through a web application.
Features
Scan & manage comic books.
Read your comic books anywhere.
Log in with your Google account or username & password.
Continue reading while offline.
Automatically sync progress when connectivity is restored.
Make use of embedded metadata from ComicRack.
Look up missing metadata from the Comic Vine API.
Edit metadata on individual comic books.
Switch color schemes (aka dark mode).
Browsing volumes in a series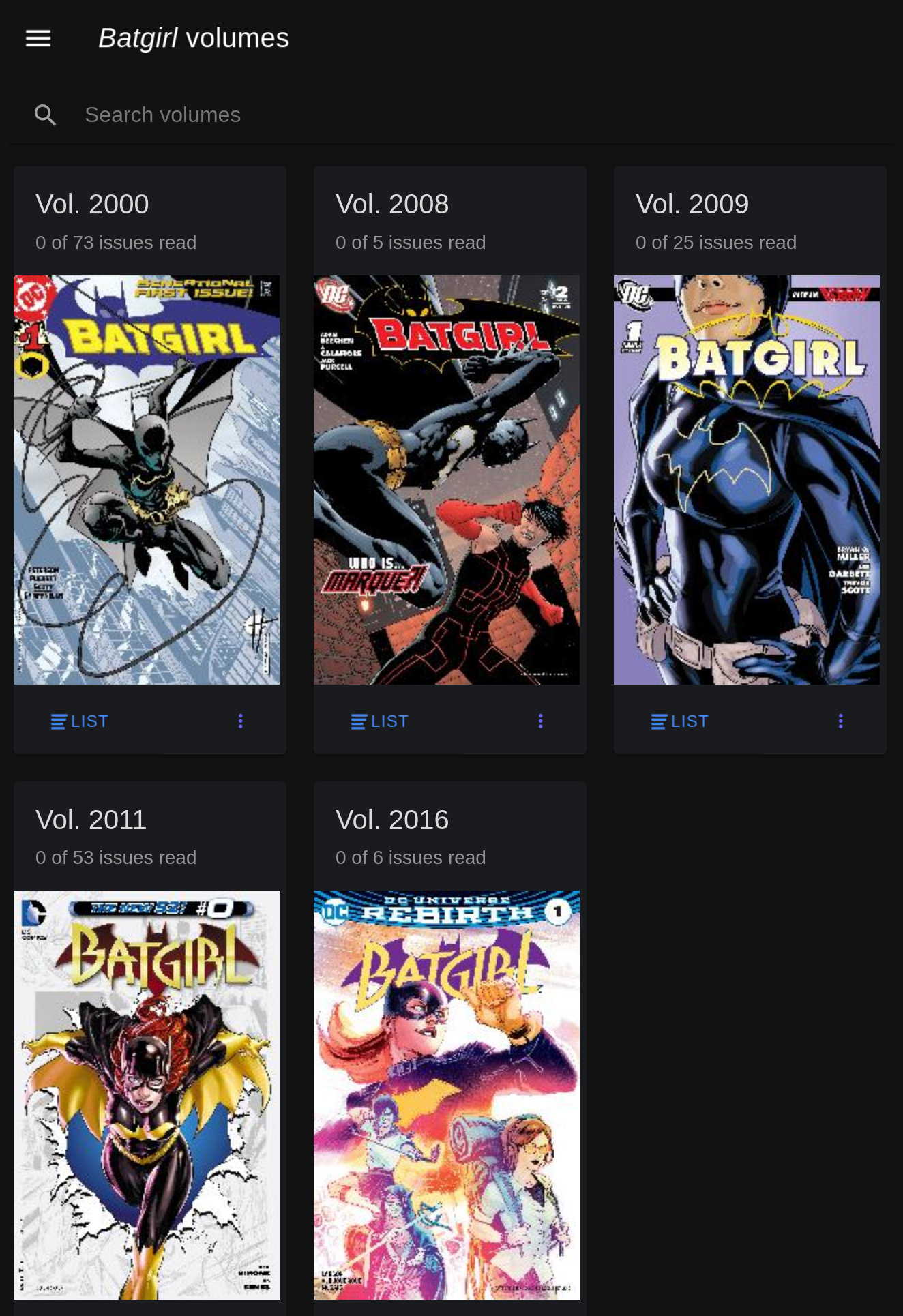 Browsing issues in a volume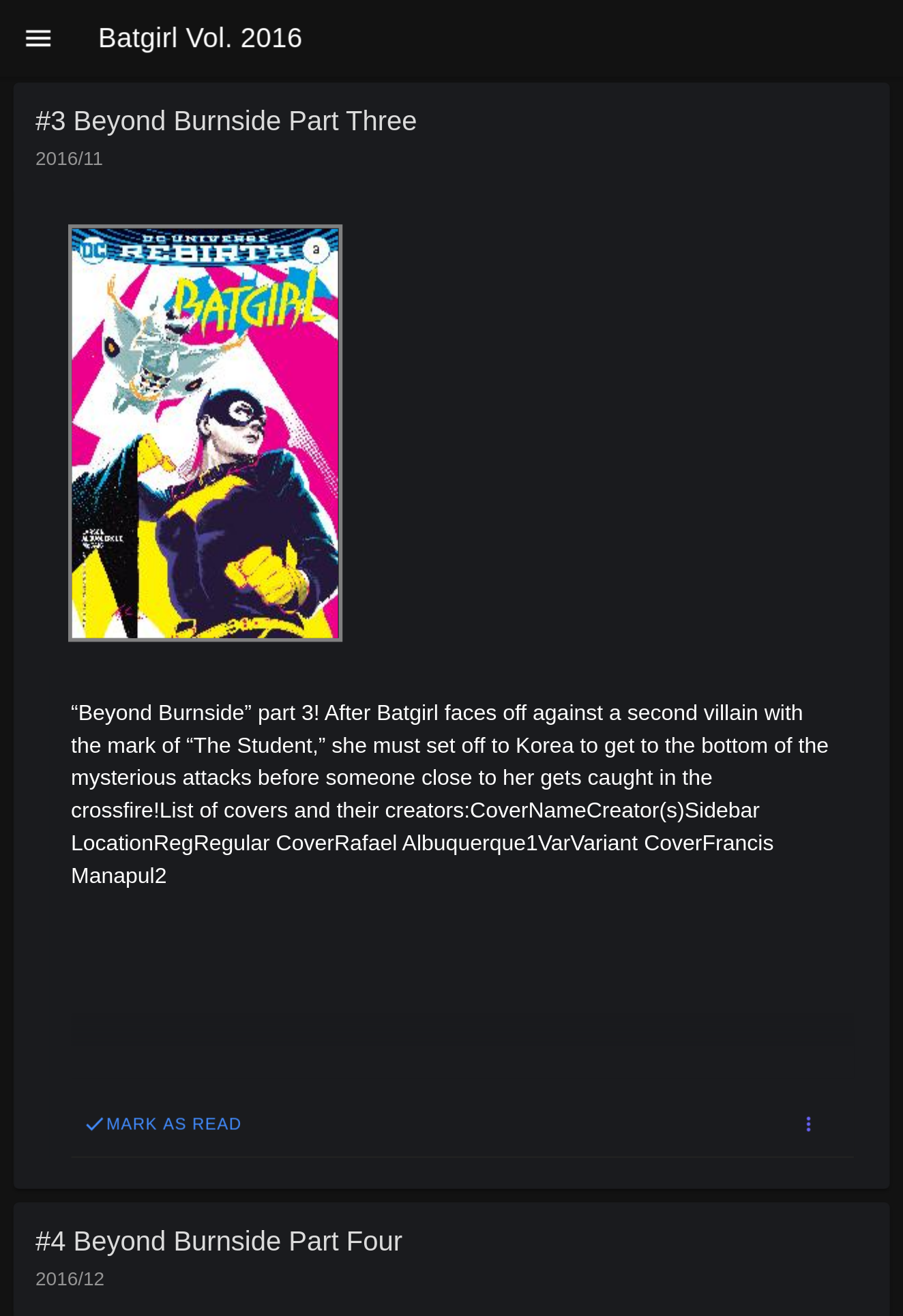 Scanning for comic books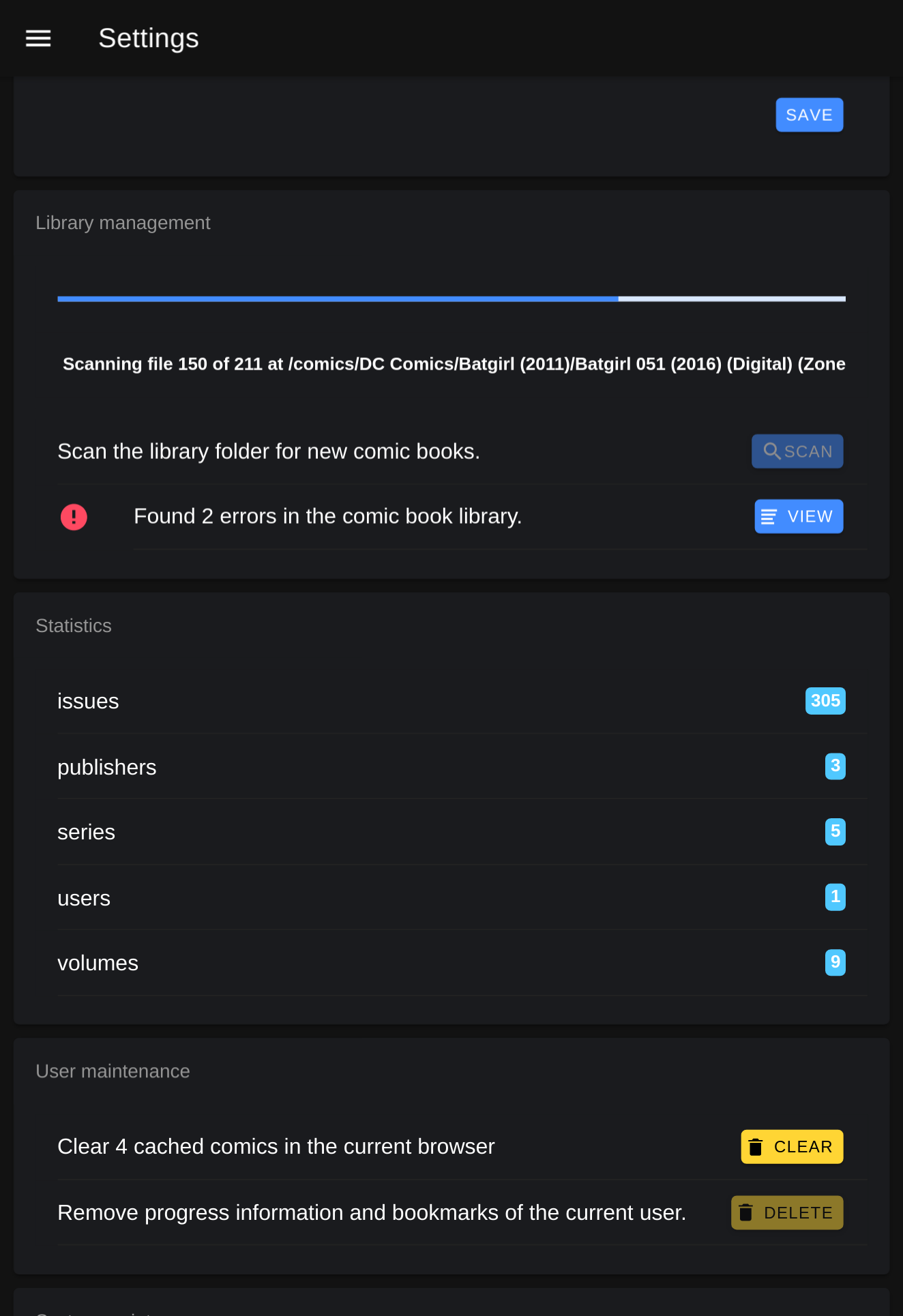 Light mode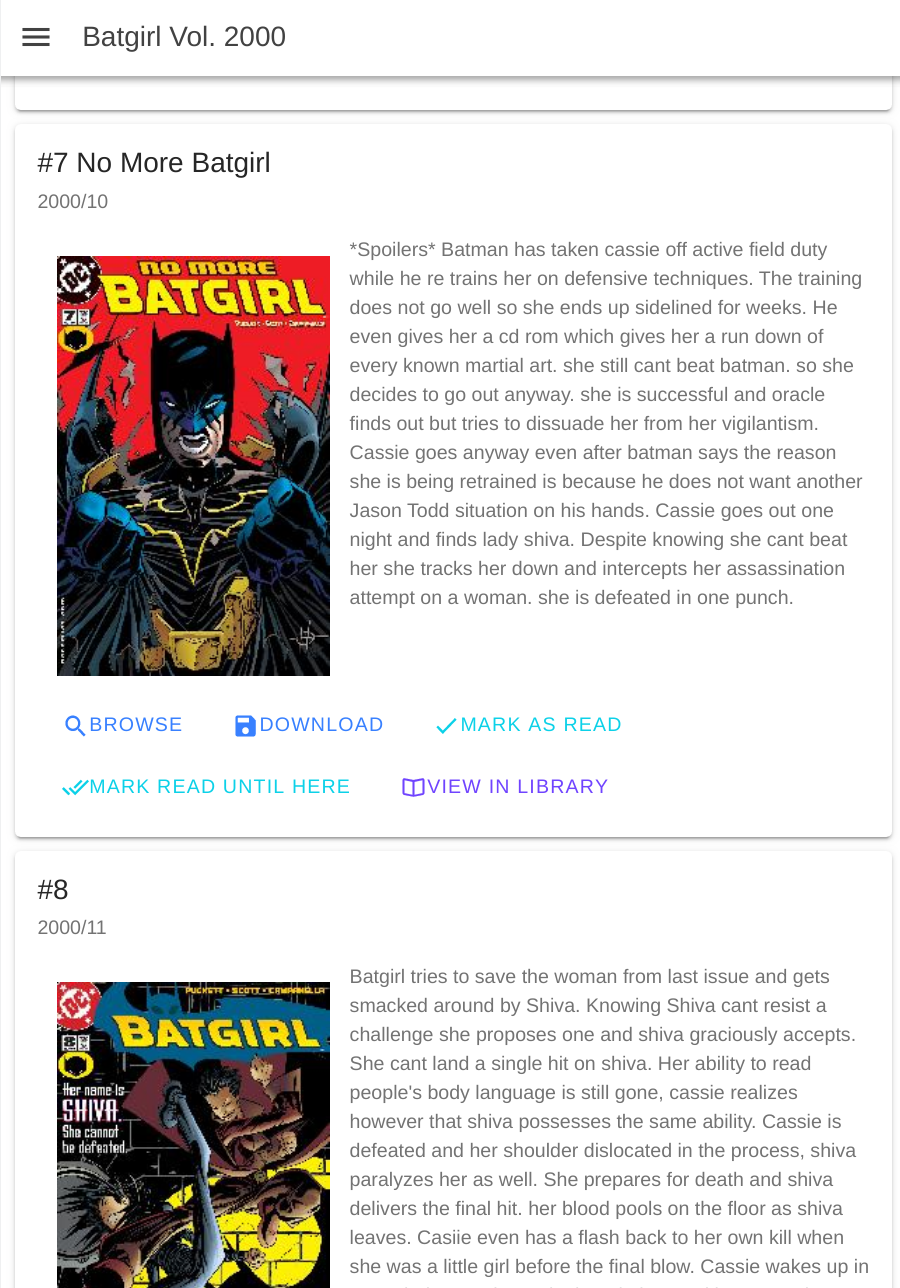 Installation
Head over to GitHub for requirements and setup instructions.